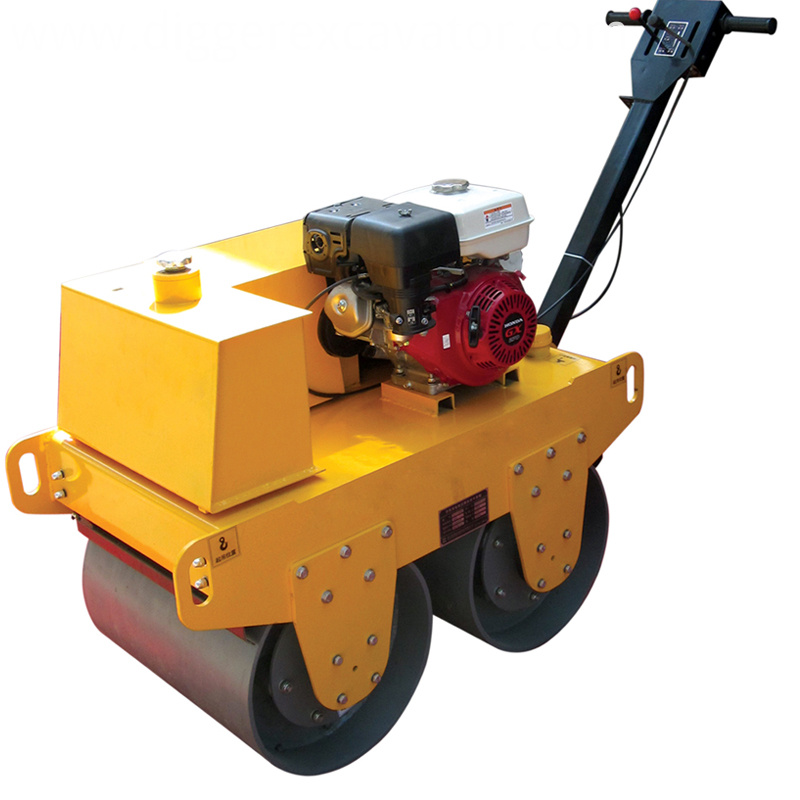 Data of our walk-behind rollers:
Items

Single drum rollers

Tandem drum rollers

Model No.

OKR-600

OKR-600C

OKR-S600

OKR-S600C

Engine Type

Gasoline

Diesel

Gasoline

Diesel

Drive Speed

4 km/h

4 km/h

4 km/h

4 km/h

Working depth

600 mm

600 mm

600 mm

600 mm

Frequency

75hz

75hz

75hz

75hz

Power

5.5ph

3.0kw

9hp

4.0kw

Drive type

hydraulic

hydraulic

hydraulic

hydraulic

Weight

325kg

350kg

520kg

530kg

Material

Steel

Steel

Steel

Steel

Linear static Pressure

20KN

20KN

20KN

20KN

Grade ability

30%

30%

25%

25%

Size (mm)

1500x760x1050

1500x760x1050

2450x780x1100

2450x780x1100
Engine Type
Honda GX160
Changfa CF170F
Honda GX270
Changfa CF178F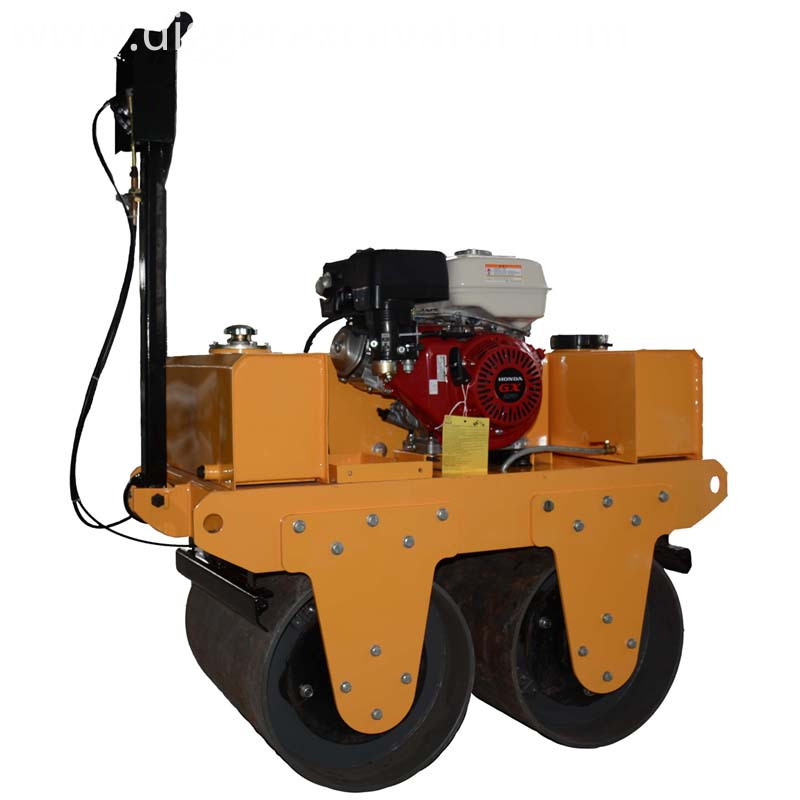 *Beveled edge steel drum has adjustable and reversible polyurethane self-cleaning scrapers to prevent soil and
asphalt buildup between the frame and the drum giving smooth and uniform services.
*Automatic breaking system in forward and reverse for greater operator safety.
*Adjustable, enclosed handle improves operator comfort and folds vertically for convenient transportation and storage.
*Transport drive system is fully enclosed, increasing component life for continued operation and higher production.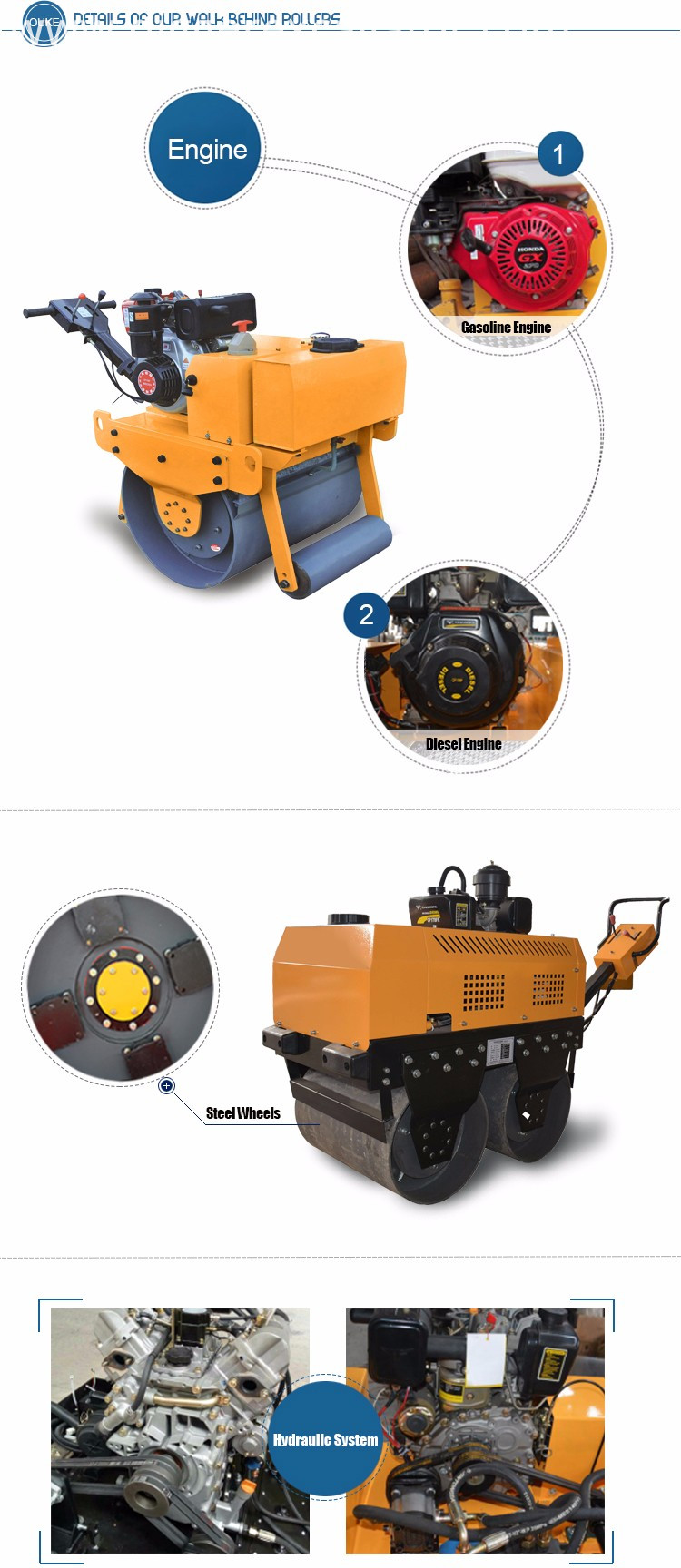 *With small operating radius, make sure it can working within small area.
*To adopt international famous brand for hydraulic driving system, which is stepless speed regulation and reverting conveniently.
*Self-locking reverting mechanism, make sure reverting easily and operating conveniently.
*Stainless steel water sprinkling pipe with filtering net, make water flow smoothly.
*For drive elements , adopts NSK bearing and MITSUBOSHI V-belt from Japan to make sure the performance of whole machine.
*The whole machine frame is plastic treated, so it is anti-rusting, anti-corrosion and beautiful.